Skip to content
Playlist Connect
Today I'm thrilled to announce that a Beta release for the next OttawaKaraoke.com platform and the newly created Playlist Connect is available for all supported versions of Windows, macOS and Android.
This new platform and digital experience has been in development for the past year by our team of passionate developers from all over the world.
Our goal with our new platform and Playlist Connect is to create a truly interactive experience for the digital natives while making it safer and easier to rent a karaoke machine for your next event.  Our community has been with us on this journey from the beginning and your feedback is making it possible to rapidly improve.
Cinnamon Meadow
This is the first Beta release of Playlist Connect Dashboard for which we've named the "Cinnamon Meadow" build.  It is the first of eight subsequent build versions, allowing for organic continuous improvement.  Each build features a uniquely named original mascot.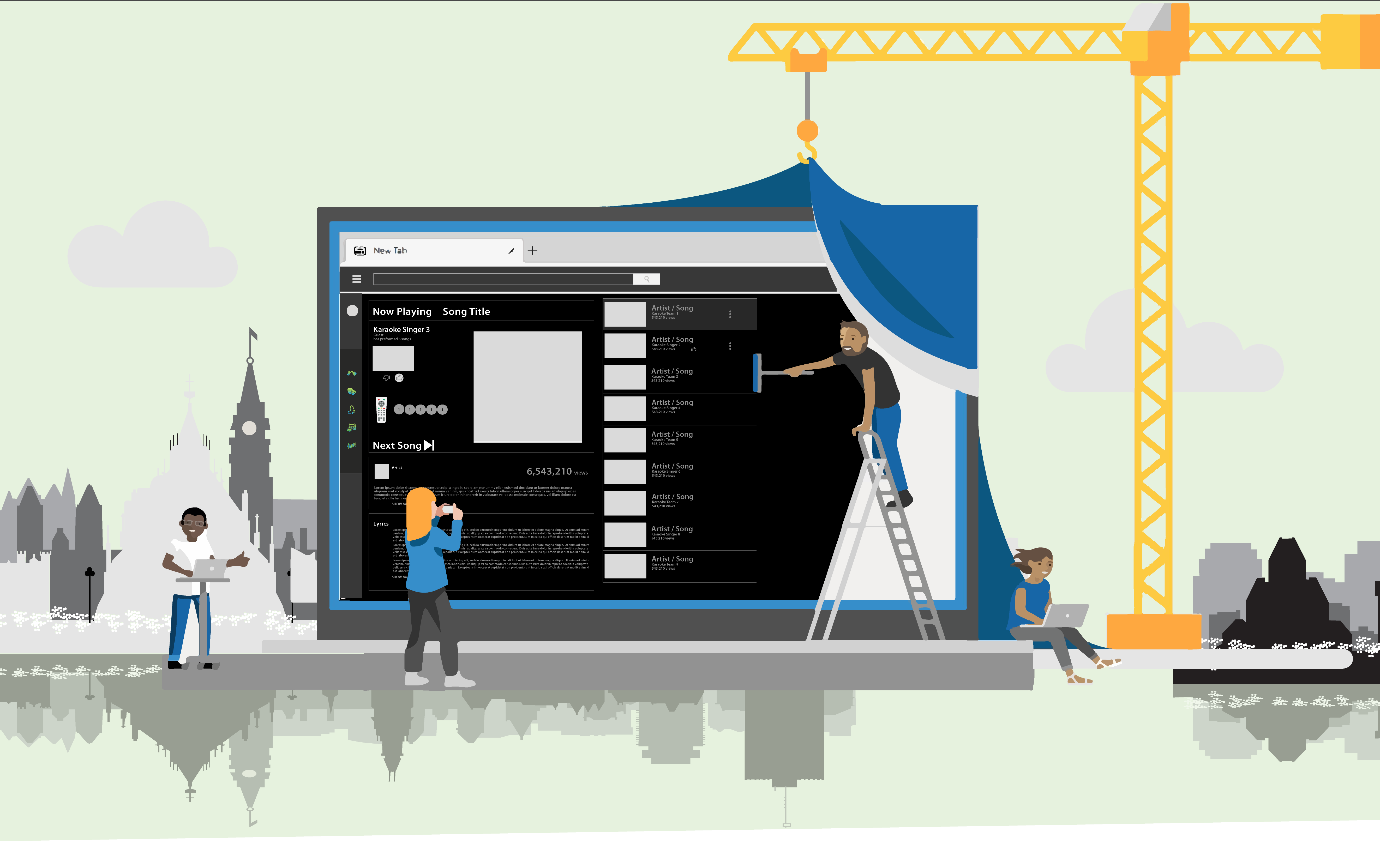 Mascots are chosen to represent the uniquely named Playlist Connect Build and are displayed by clicking on the version number.
Now that the Beta Experience for the New OttawaKaraoke.com Platform is available, I'd like to call on you to jump on in and be the first to experience the new platform.
You can be part of the Beta Experience and send your feedback using our Beta Feedback message centre.
New features:
Simple Account Management Features
access to make simple account management changes
Online Live Delivery/Collection Tracking
track your contactless delivery or collection driver with ease – through your smartphone
Extensive Self-Help Portal
answers to frequently asked questions, help desk tickets
Quickly and easily add additional songs to your karaoke playlist
check which songs are included on the karaoke machine and add additional songs to the library for your event with ease
Playlist Connect
use the interactive Playlist Connect to find your karaoke song and manage your playlist and singers
Contact Driver
contact your delivery or collection driver through the Help Centre and send a message to them instantly.
Beta is the final preview channel which will come online before launch.  As we release upgraded Beta versions of the Playlist Connect dashboard over the coming months – be the first to try it now and submit your Beta feedback on the digital experience.
| | |
| --- | --- |
| Playlist Connect Release Name | Release Schedule |
| Cinnamon Meadow | December 25, 2020 |
| Ginger Jungle | January 25, 2020 |
| Masala Mountain | February 25, 2020 |
| Paprika Pond | March – April |
| Honey Harbor | TBD |
| Cherry Hills | TBD |
| Basil Bobcat | TBD |
| Butterfly Beach | Quarter 3 –  2021 |
Join the OttawaKaraoke Playlist Connect Beta Testing Program
Joining the OttawaKaraoke Beta Insiders program allows for exclusive 50% – 60% discounts on the overall rental package, allowing you to experience the new platform and submit any needed feedback while we roll forward to the March 2021 release of Paprika Pond.